Our Physical Education Curriculum
Deeping St James school aims to inspire all children to develop a lifelong love of physical activity and sport.
Through good physical education, whole school values and whole child approach, we aim to nurture confident, resilient children who will strive for their personal best. We listen to our children's wants and needs and provide them with a wide range of active experiences, sports and clubs - these include both competitive and non-competitive opportunities. We want to aid our children in obtaining the values and skills to celebrate and respect the success of others, as well as modestly celebrating their own successes.
We are committed to competing in a wide range of sporting events and showcasing the talents that individual, and groups of, children have, teaching them how to cooperate and collaborate with others to form part of an effective team. We teach them to show understanding, fairness and equity of play to embed life-long values. We teach children skills to keep them safe such as being able to swim and feel confident about undertaking water safety procedures.
Through Inspire +, we also aim to motivate children by inviting Olympians and Paralympians into school to share their stories and achievements. We aim to inspire our children to live active lifestyles now, at secondary school and beyond. Some of these will also run clubs (sporting and motivational).
We strive to educate both our children and families to develop a greater understanding on how to live healthy lifestyles and make healthy choices. We are dedicated to ensuring healthy minds, as well as bodies and will continue to support our children's mental health and well-being. We have strong links with local clubs, partnerships and other schools within our community to encourage children to participate in sport and other physical activity outside of school.
Alongside Inspire+ we also use GetSet4PE to provide quality Physical Education Provision for the pupils at DSJ.
DSJ Pupil Voice 2023
95% of the pupils in the pupil voice enjoyed P.E lessons at school
'My favourite activities in P.E are benchball and dodgeball. This is because they get your heart racing - they're energetic sports!' Year 5
'My favourite activity to do in P.E is dance because you feel like you are in your own world.' Year 4
'My favourite activity to do in P.E is jumping. This is because I can go so high.' Year 1
'I really enjoy the Sports Ambassadors Agility Apparatus Sports Club and I would like to be a Sports Ambassador when I am Year 6' Year 3
Year 6 Bronze Young Sports Ambassadors 2022-2023
Meet Annabel, Harry, George and Hannah who are our Y6 bronze young ambassadors who are champions for all sports this academic year.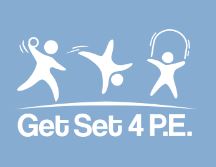 DSJ Physical Education Curriculum Offer
Extra Curricular Club Timetable 2022-23