Reception
Welcome to Reception Class
We hope you find the information below
interesting and useful.
Our class teachers are Mrs Hines and Mrs Allen. Our class TAs are Mrs Croxford & Mrs Hazel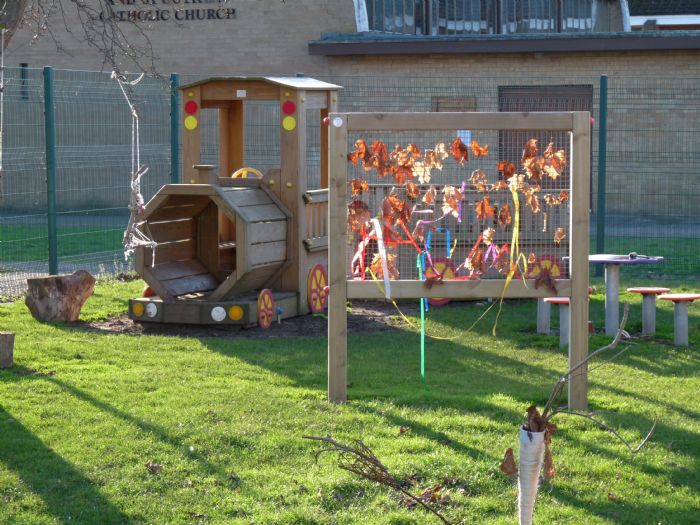 Reception class follows the Early Years Foundation Stage curriculum. Much of the teaching and learning is done through play based and child initiated activities. Taking the children's interests as a starting point, the teacher will plan a variety of activities designed to develop and extend children's learning and understanding. Children's learning is recorded in an online individual learning journal which may include photographs, observations and samples of work, both independent and teacher led. Parents are encouraged to contribute and share in these journals.
At Deeping St James, we acknowledge the involvement of parents in their children's learning and strive to work closely with them. For many, Reception will be their first experience of school. With this in mind, our aim is to make this as pleasurable and stress free as possible, for both the children and the parents. We provide a warm, inviting environment for learning and activities are planned carefully to provide a positive context for learning and teaching, both indoors and outdoors.
If you have a child who is starting Reception then you are probably wondering about how you can support them at home. The truth is that as a parent, the best thing you can do is provide them with experiences. Simple things like a walk on an Autumn day looking at leaves and acorns; going to the seaside and experiencing the sea and the sand; pulling weeds out of the garden and observing the insects and also how plants grow (and die sometimes!); playing with water, pouring it from container to container; making buns and painting. All of these things will give your child the confidence to go out and seek new experiences since they have had such positive experiences of learning. Please see the booklet attached below for more information (click on the blue writing). Staff are available at both the beginning and end of the school day should you wish to discuss any matters you may have.
How can I help to prepare my child for school?
For other useful information, please look at the attached EYFS booklet.
Plus, each week our 'Weekly Overview' is uploaded below so that you can keep up to date with what we are learning/experiencing at school.